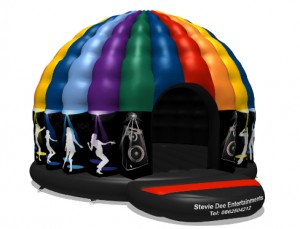 Fed up of hiring bouncy castles that can't be used when it rains? Well here's the ideal solutions, hire a Dee Disco Dome Bouncy Castle from Cavan based DJ Stevie Dee.
This fully waterproof Disco Dome Bouncing Castle is 20ft Long x 16ft Wide x 16ft High.
It's Disco Party Time for you and all your friends!!
This fully waterproof Disco Dome Bouncy Castle is fitted with Full Sound System with Music. 4 LED Spinning Disco Lights. We Can supply music.
However, it can also be connected to any iPod, MP3 or even a USB Key if your kids prefer their own music choices and is suitable for all ages.
The price includes a full ground sheet, fan and stakes to secure it. If you require a safety mat, extension lead or weights (for concrete) these are available by request at NO extra charge.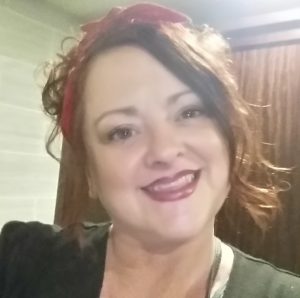 HIGHLY recommend hiring a Dee Disco Dome Bouncy Castle…it's class. ……even the older kids love it…fantastic entertainment for all…
Sharon Cahill, Virgina, Cavan
We can deliver to Cavan, Meath and Westmeath.
You can book a Dee Disco Dome online, by phone @ 0862504212 or email info@djsteviedee.ie
Please note Disco Domes Bouncy Castle will be collected at the end of the day hire.
For year-round fun, the cost is €150.00. Suitable for children only.